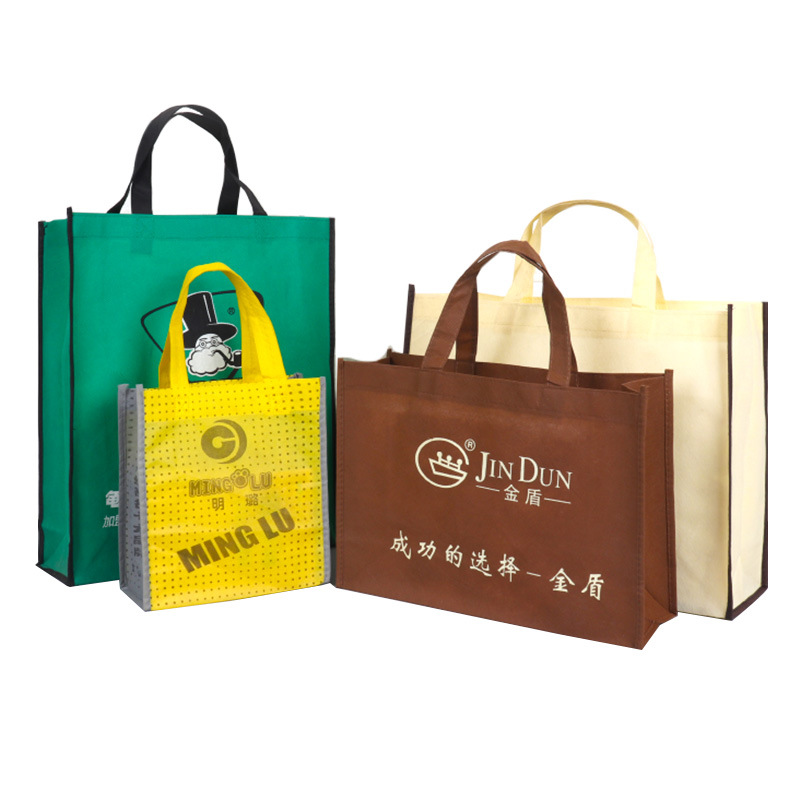 Do you want to know the production process of non-woven bags? Here we mainly introduce the production process of sewn non-woven bags. Sewing non-woven bag production process: mainly made by manual machines, with dense needle thread, beautiful bag shape, and generally have sides and bottoms.
The Guangzhou Tongxing Packaging Products Co.,Ltd. major in many kinds of non woven bags manufacturer. Such as laminated non woven sewing bags, non woven shoe bags, non woven garment bags, non woven apron, etc… The materials are selected strictly, the quality is high, the workmanship is exquisite, and it can be printed in multiple colors.
The sewn non-woven bag printing can be machine printed or silk screen printed, and the material weight ranges from 25-130 grams.  In response to the national environmental protection call, it provides high-quality environmental protection non-woven bags.
The main steps of sewing non-woven bag production are: first arrange the order materials according to the order quantity, cut the materials according to the bag shape after the materials come back, and then arrange the printing according to the customer's logo requirements, arrange the machine sewing after the printing is completed, and arrange the QC after the sewing After checking that there is no problem with trimming, arrange packaging and so on.
Environmental protection bag manufacturers adapt to market requirements to produce various specifications of environmental protection handbags, environmental protection punching bags, gift lamination bags, Guangzhou non-woven bags, etc., and also provide custom-made drawstring bags. These eco-friendly bags can be reused, saving costs, and indirectly advertised businesses, bringing immeasurable business opportunities.
Non-woven bags features: moisture-proof, breathable, flexible, light weight, non-combustible, easy to decompose, non-toxic and non-irritating, rich in color, low price, recyclable and so on.
Non-woven fabric is a new generation of environmentally friendly materials, with good strength, breathable and waterproof, environmentally friendly, flexible, non-toxic, tasteless, and cheap. It has the characteristics of water repellent, breathable, flexible, non-combustible, non-toxic, non-irritating, and rich in color.
Welcome to contact us to make your own non woven sewing bags, OEM or ODM are welcome, thanks.