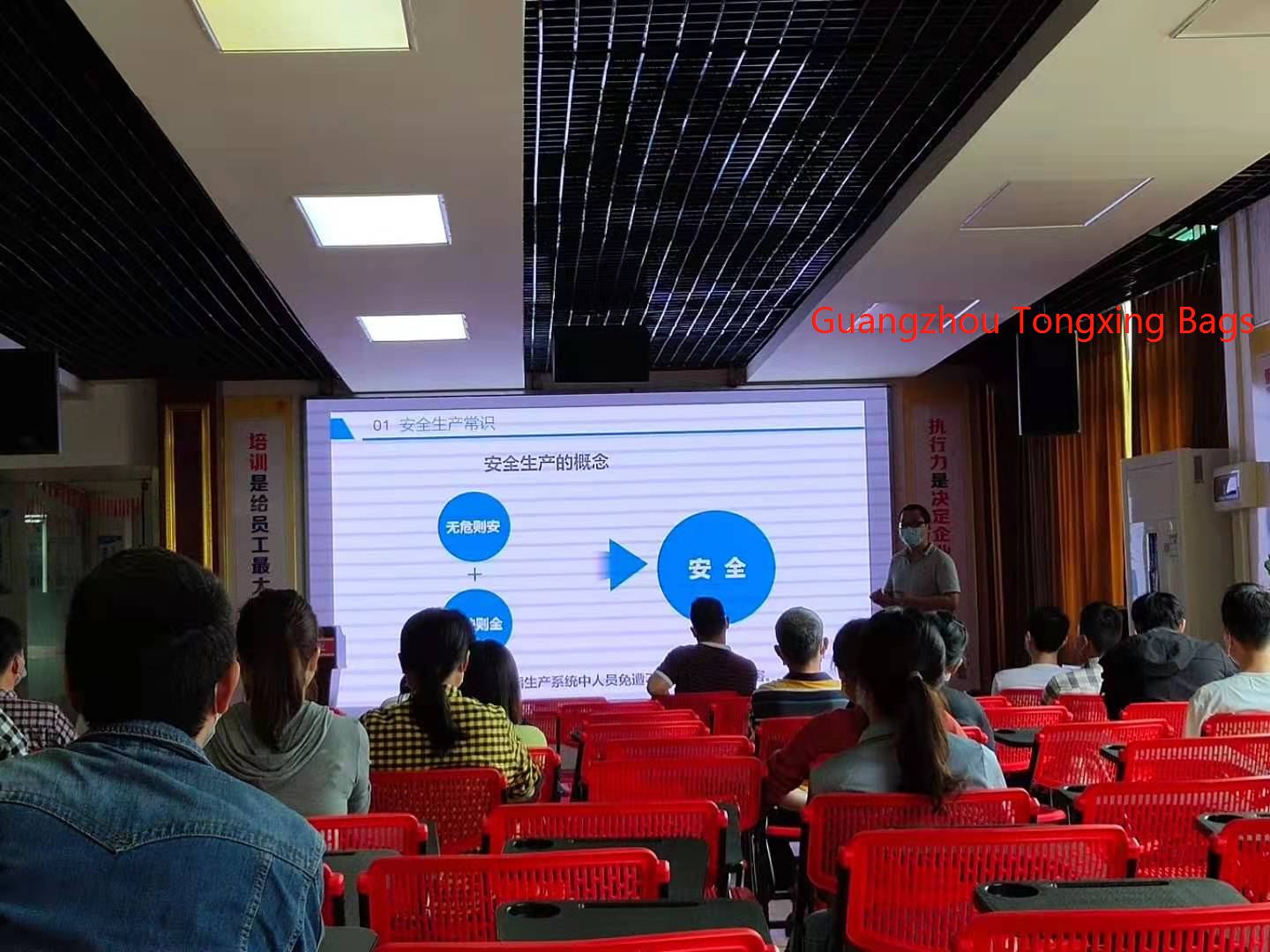 For production enterprises, safe production is even more essential.
Guangzhou Tongxing Company has one heart and one intentionally seek development, put safety first in practice, and put prevention first in all work first of all, to truly cherish life and ensure safe production.
Guangzhou Tongxing Company conducts safety study, inspection and training for all employees, and regularly organizes team meetings to investigate the existence of each position security risks. Mainly to improve employees' awareness of production safety, management level and occurrence of production accidents raw. We will adhere to the policy of "safety first, prevention first, and comprehensive management" to do a good job of work safety in production. To achieve the common development of employees, the company, and the society.
Guangzhou Tongxing Packaging Products Co.,Ltd. major in many kinds of bags since 2000, OEM/ODM are welcome, any questions please feel free to contact us, many thanks.